Executive Coaching & Leadership Development
Executive coaching, leadership development, personal resilience and career development benefit from an outside perspective to help overcome challenges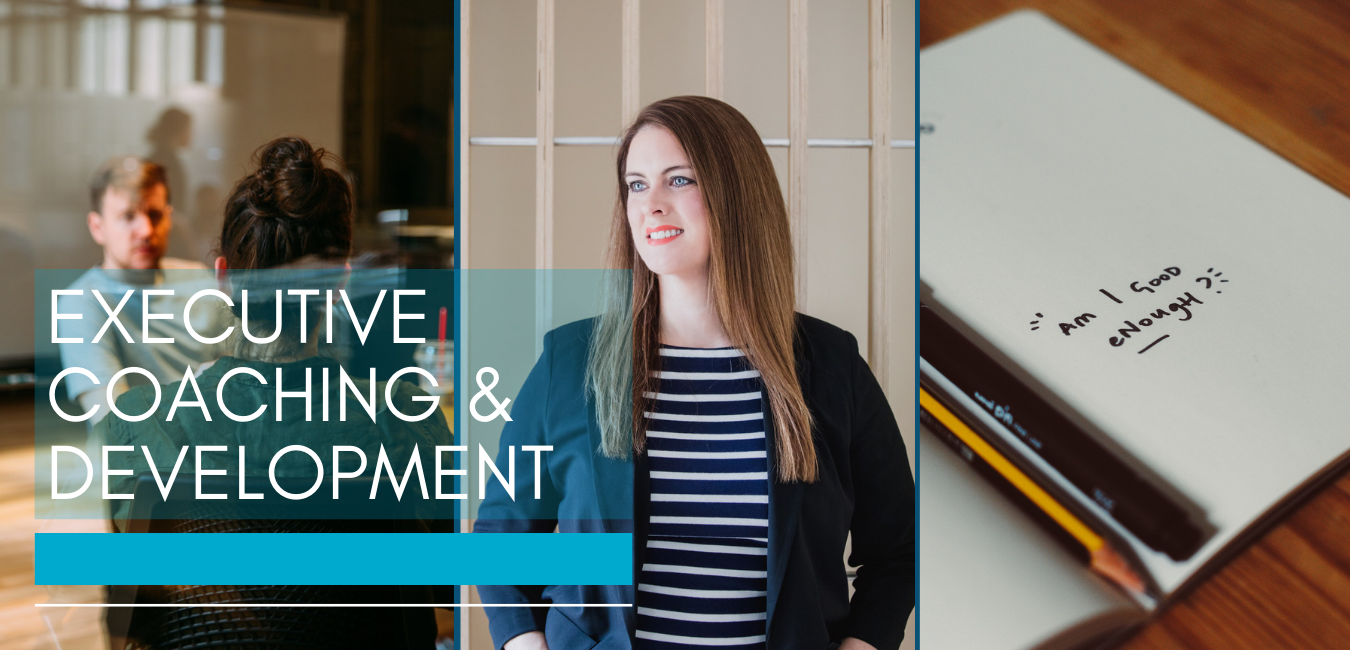 Coaching starts as we work together to understand your goals, setting realistic milestones and coming up with practical plans to achieve them. Executive coaching and leadership development really benefits from an outside perspective to really see what matters and what challenges are getting in your way.
It's important not to limit yourself with "I've always done it this way" but to think big. Often, it's a case of redefining priorities as it's easy to get bogged down in the day-to-day 'doing'.
Executive Coaching & Leadership Development
Not everyone is a natural born leader. In fact, has any leader ever 'just happened'? It's not uncommon for employees to become managers yet not to become leaders. You can't assume that people know how to lead just because they're technically skilled or have become a manager through promotion. You have to want to lead people and to do the best by them, so it takes time and empathy to develop into a good leader.
To address leadership and communication skills, impact coaching and how to lead a team from the front, leadership development can include:
Hourly coaching as a standalone set of sessions
Part of a monthly business consultancy package shared across your leadership or senior management team
Full training programme development and delivery
Personal Resilience
I spend a lot of time focusing on resilience. This is just as relevant for business owners trying to balance all the diverse needs of running a business but also for employees. One-to-one coaching and team training workshops can be tailored to suit your organisation and regular coaching hours arranged monthly.
Coaching is beneficial for people who are negatively impacted by their surroundings in the workplace, who may have been the subject of bullying or are struggling to adjust going back into work after a period of time off. We'll work together step-by-step so you can regain your confidence and resilience and ultimately be stronger than before.
Career Development
Career coaching, pitching, presenting and interviewing
Coaching is great for career development. You might want to make more of an impact in your workplace or are looking to leave and want guidance on where to start. Having a CV which you're proud of and knowing you've got the resources to draw on when needed at interview makes all the difference.
We can work together on finding what the opportunities are in your current organisation and how you might approach these. If it's time to change jobs, you've been made redundant or have had a career break we'll focus on your CV, applications and prepare for interviews too.
I also work with clients who want to take the next steps in their business and may have reached a plateau. Perhaps you need to pitch your business more and need some structure to your content. Or your team has grown and now you're delivering speeches and presentations but need more confidence as a leader.
Business Mentoring
There are some fantastic business support schemes available at present throughout the UK.
I work with Coast2Capital 'Growth Hub' and Be the Business 'Mentoring for Growth'. Dependent on certain business criteria, you may be able to apply for mentoring or business consultancy via these schemes.
How coaching works
One-to-one coaching – in person or online, packages to suit. We start with an informal chat to see what the best approach would be – you  can book an initial call on Zoom here.
We might work in two-hour blocks or single hours, it depends on whether you've got a particular project or challenge to work through or are looking for longer term career coaching. Single sessions for team members are usually an hour long and arranged in a pre-agreed amount each month.
I work in a pragmatic and practical way to help you, but with empathy and understanding too – after all, this is about you.
'Accountability' is a word often used when setting goals and challenges. But what does it really mean?  The difference between doing what you say you'll do and beating yourself up for not doing it is vast. We'll work together to agree a plan which works for you and have regular check-ins to make sure you're on track.
What clients say
"It has been a pleasure working with Emma not only from a personal coaching perspective but also launching the resilience program within my team at Salesforce. With the difficult year in mind where mental health is top priority – it has been useful to learn tools and tactics to handle difficult situations and continue to build the resilience muscle. Thank you Emma"
"Emma recently supported me with my preparation for job interviews. Her knowledge and experience enabled me to structure my examples and manage my nerves. She has a calm composure and good sense of humour which put me at ease. Emma helped me to move to a more constructive state of mind and I hugely valued her support and input."
"I worked with Emma as a business advisor and coach. She has been instrumental in breaking through my fear of public speaking and has helped build my confidence to present my business in a number of different scenarios. She has also helped me obtain clarity on my key messages for delivering presentations, working on structure, and the content. More than anything I felt completely assured by Emma's approach and she has absolutely delivered on every point."
"I met Emma a year ago through the University of Sussex Business School Mentor Scheme. From day one, her energy to make things happen was contagious and it helped me achieve great goals. She has always been constructive and positive to all my questions and concerns and been a great support in overcoming blocks and boosting my endurance performance. I can vouch for Emma's sincerity, kindness, immaculate work ethic, and empowering capacity. She knows how to bring the best out of each person and is an outstanding mentor."
"Supremely helpful mentoring session with Emma, she understood my business and challenges straight away so it was easy to talk and get into the nitty gritty. I got both practical, simple things to implement, and support for strategy. Thank you!"
Please do get in touch to discuss coaching and mentoring options for you or your business.
Also, see FAQs for more information on coaching.