Team Development
High performing teams are the foundation of successful organisations; using empathy, humility and vulnerability to create trust and focus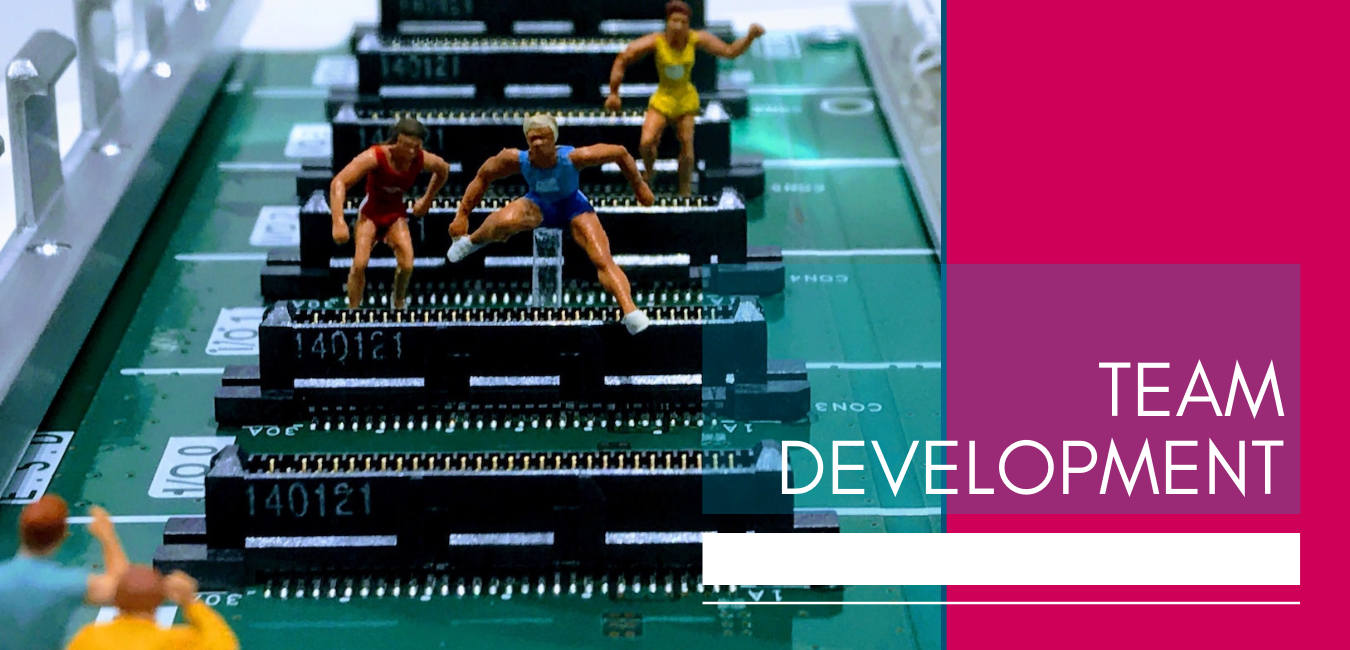 Too often the term "high performing team" comes with an expectation of chest-beating and bravado but when working with diverse and hierarchical teams on complex projects, it's important for everyone to understand and support each other as individuals. Often this gets forgotten when under pressure but it's at this point when humility and vulnerability are powerful leadership traits in team development for high performing teams.
I can't tell you the story of how I represented my country in an elite sport, or my experiences when I climbed Mount Everest and I've certainly never done a skydive. But what I can tell you is how I've led teams through being empathetic, human and showing vulnerability.
Leadership Strategy Workshops
To deliver your strategy you need good engagement, communication and commitment to the purpose. This is more than just about the bottom line. It's about where you need to get to and how your best people are going to get you there.
Working with your leadership or senior management teams, I run interactive and engaging workshops to improve performance and build trust. Depending on the scale of change you're going through, these are typically run as half or full-day workshops and may evolve quarterly.
These strategic workshops pull together a team and bring out the right reasons for coming to work in the morning. This is particularly valuable when scaling up, after a change in structure or management and around investment.
Popular topics covered are:
Strategy development, planning and encouraging innovation
Organisation vision, values and purpose
Culture integration, inclusion and leadership development
Improved ways of working: communication, delegation, accountability and trust
Training & Team Development for High Performing Teams
Once you're all set with your strategy, everyone needs to be on board. How you cascade your goals, plans and vision to all staff is so important. Employees need to know that they make a meaningful contribution to your organisation and their impact is felt.
Otherwise it can be hard to see how individual roles contribute to a strategy if it feels intangible and all you have is lofty goals. This is where you need to focus on how teams are brought in, empowered, trained and communicated with.
By understanding how we work, we can work more effectively and develop the right skills to support this. This is where training and team development for high performing teams comes into its own.
Recent topics covered for teams are:
Prioritising and working more strategically
Productivity and boundaries with remote working
Communication and management skills
Bids, pursuits and proposal management training
When you consider remote working, hybrid teams and shifts in how we go back to the office as we know it; it's time to learn how to work differently.

What clients say
If you'd like to discuss leadership strategy and team development for high performing teams please do get in touch.
"I recently engaged Emma to undertake a series of workshops with our senior leadership team. Prior to the session I experienced her to be meticulous in understanding our needs, I felt she invested time in learning about the team she would be working with which positively impacted outcomes for everyone. Her questioning was excellent in terms of challenging me to reflect on what we were really trying to achieve. Emma's preparation was superb in terms of creating agendas and setting the flow of the session. At the workshop we started some new conversations and agreed a positive set of actions to create new ways of working. I would certainly recommend Emma in supporting leadership teams establishing a common understanding of their current reality and what needs to change."
"Very informative and inspiring talk, great speaker and loved the interactive workshop."

"Great workshop!  Great trainer and exercises to learn and discover more about myself."

"Interesting take on leadership with a focus on resilience and self-care."
"Once again, thank you so much for the thought-provoking and energising training session. The session you did at the Summit was fantastic, but this one was even better as we had more time to think through some of the issues.  I have spoken to a few of those who were there and all are saying how good it was and how brilliant you were! I do so agree with them."
"The Unlocking Language team had the most fantastic workshop courtesy of Emma, the founder of Mindsetup who works with teams and leaders on productivity and motivation. As we have all been experiencing, recent times have been challenging, so it was fantastic to take this time to get the team together for such a brilliant workshop that re-aligned our priorities, made us check in on our productivity levels and gave us vital insight and tips on how to get the work/life balance right. A huge thank you to Emma for such a brilliant session!"